Recent college graduates tend to be anxious and excited about the new adventures that face them, but even the most capable grads can have a hard time adjusting to moving across the country alone, dealing with rejection on the job front, and maintaining a healthy, well-balanced lifestyle after school. To help them out, we've put together 100 lifehack lists that feature countless tips on staying fit, eating right, keeping track of a sensible budget, and more.
General Tips
Here you'll find all sorts of tips for post-college life, including taking care of your old car, avoiding Internet scams and cooking comforting, healthy recipes.
Finding a Place to Live
Whether you're moving across the country all by yourself or moving back in with your parents for a little while, these lifehack lists will help you find a place to live.
Tips for Moving in With Your Parents If you're considering moving home for a while to save money or to look for a job, consider these tips.
7 Tips to Mastering a Job Relocation If you're moving for another job, learn how to find a place to stay and stay in touch with friends.
How to Pack for a Move College kids are used to throwing all their stuff in the car and taking off, but when you have real furniture and more grown up toys, you'll need to adopt a new moving style, too.
7 Tips When Relocating and Looking for a Job Far, Far Away Here's another great guide for those needing to relocate somewhere that's not close by.
Preparing the Necessary Pre-Apartment Search Documents Learn how to organize and understand leases, guarantor forms and more.
Moving: How to Save Money – Moving can get expensive; learn how to keep costs down here.
Checklist for Setting Up Apartment Utilities This checklist will help you stay on top of your responsibilities while setting up utilities in your new place.
Tips for Renting Your First Apartment Learn how to set a realistic budget, market yourself as a desirable tenant and why you should get everything in writing.
6 Tips for Renting an Apartment This list recommends using Internet tools for your search and visiting properties in person if you can.
Top 10 Agent Protocol Tips – Rules for Working With Agents If you can afford a real estate agent, read this list to aid in the home-buying process.
Paying off Debt
Did you have to borrow money to graduate from one of the best online psychology programs or top online computer science programs ? Get control of your debt by checking out these guides, which can help you set up a payment plan and stay organized.
Where to Sell Your Textbooks This blog reveals the best ways to make back some of the cash you shelled out for those expensive textbooks.
How to Start Paying Off Student Loans This lifehack list has tips for picking a repayment plan and prioritizing payments.
The Top 10 Student Loan Tips for Recent Graduates Following these tips will help ease the burden of student loan debt.
3 Ways 20 Something's Can Get Debt Free This blog offers tips for young adults looking to get rid of student debt.
How to Pay Off Multiple Student Loans – This guide tells you the best method for paying off multiple loans, which includes paying off the loan with the least balance first.
Graduate School
If you're interested in graduate school, medical school, or law school, check out these lifehack lists for tips on getting in and succeeding once you get there.
Staying Healthy
Staying healthy is vital for recent college grads, for their energy, budget–especially if they don't have insurance yet–and general well-being. These lists are full of tips for going to the doctor, eating right and more.
Networking
Networking is crucial to recent graduates who are looking to expand their contacts base, find jobs, and meet new people in general. These lifehack lists will help you feel more confident and make the most of any networking opportunities you pursue.
Finding and Keeping a Job
One of the most stressful adjustments college grads face is finding and keeping a job. From knowing where to look to avoiding office politics, you'll be able to manage it all after reading these lists.
Work-Life Balance
Once you've found a job, it can be easy to let it run your life, especially if you've moved to a new city or are working hard to prove yourself in the office. Remember to balance work, personal, and social commitments by reading these lists.
Managing Your Social Life
Recent college grads have to adjust to nurturing and creating their circle of friends, and it's much harder doing it outside of college. These guides will help you meet new people and keep in touch.
Budget and Savings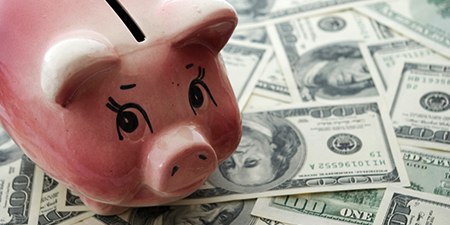 Manage your new salary–or lack thereof–with these budgeting and savings tips.
Mental and Spiritual Health
Remember to look after your mental health and spirit with the following guides.
How to Make the Perfect Cup of Tea In college you could just skip class or take a nap if you were getting too stressed. In the real world, a good cup of tea will calm you down and relax you.
Top Tips for Staying Healthy and Dealing with Loneliness and Depression Follow these tips to get out of your funk and get back to enjoying life.
How to Meditate For Beginners Learn how to get the most of your meditation and breathe properly with these tips.
Easy Steps to Avoid Depression Learn how to avoid trigger factors, get enough sleep and more in this article.
10 Ways to Look After Your Mental Health – From talking about your feelings to drinking sensibly, these tips can really improve how you feel about yourself.
Five Steps to Deal With Self Doubt and Trust Yourself Again Whether you're afraid of the dark or trying new things, this guide can help you move on.
6 Strategies for Dealing With Failure Don't let missed job opportunities or bad interviews get you down. Learn how to bounce back and keep trying.
10 Ways to Grow Your Spirit This article encourages you to embrace your talents, confront your inner demons and let go of useless attachments.
10 Scientifically Proven Ways to Make Yourself Happier Did you know exposing yourself to more blue can make you happier? Check out some other tips here.