Online Marketing Degrees and Careers
Online marketing classes incorporate computer and technology skills, as well as encourage students to seek out valuable hands-on experience.
Earning Your Marketing Degree Online
As the Internet continues to expand the reach of the global marketplace, there has never been a better time for upwardly mobile students to earn a marketing online degree. The Bureau of Labor Statistics (BLS) projects a 9% increase (more than 18,000 jobs) for marketing managers by 2024, indicating a faster-than-average growth rate among comparable occupations. Like many industries experiencing a sea change since the advent of digital communication, marketing professionals continue to be in high demand, though many of their responsibilities have shifted away from traditional print media and toward online advertising, social media, and electronic multimedia campaigns.
Featured Online Programs
Historically, marketing is a popular major among all college students, however online marketing degrees can help students meet the unique demands of employers in the industry. Online marketing classes incorporate computer and technology skills, as well as encourage students to seek out valuable hands-on experience, such as through an internship, near their residence. Generally, online marketing degree programs can be completed faster than a traditional degree, though the length of the program typically depends on a student's prior education and whether they study full- or part-time. Students can also enjoy significantly lower tuition costs and flexible scheduling when they choose to earn a marketing degree online.
The Best Online Marketing Degree Programs
Rank
School
Student to
Faculty
Grad
Rate
Retention
Rate
Accept
Rate
Enroll
Rate
School
Aid Rate
Default
Rate
Description
Cost
Address
School Logo
Websites
1
12 to 1
47%
72%
79%
72%
76%
7.4%

Cleary University focuses on business degrees, offering associate, bachelor's, and master's programs in business administration. Its BBA in marketing is a 120-credit, online marketing degree that can be completed by full-time students in four years. The program includes courses in business foundations, communications, management, and marketing, and distance learners conclude the program by completing a professional project. Students can utilize elective credits to take career development courses. Resume assistance, mock interviews, and career search tips are also available to distance learners.

New online students can complete an online orientation to learn about additional services, such as academic support and technology assistance. The orientation also involves a required one-credit course that familiarizes students with the library, academic policies, and Moodle learning management system. All undergraduate students are charged the same tuition, regardless of their residency. Additionally, the university's block pricing allows students to take between 12 and 18 credits during the semester for the same tuition.

N/A

N/A

School WebsiteProgram Page
2
14 to 1
46%
82%
75%
40%
71%
6.5%

The BBA at Mount Vernon Nazarene University's graduate and professional studies school has four available majors, including marketing. This program prepares graduates for roles in sales, marketing management, and promotion. The major requires a 40-credit business core and 15 additional credits in marketing. MVNU admission requirements stipulate that students must have at least 56 transferable credits to enter the program, or they must earn credits by completing the college's associate of arts program before progressing into the BBA program.

Transfer applicants should have a minimum cumulative GPA of 2.0, and students must have earned a C- or better in their previous classes to transfer to MVNU. Distance learners can also receive credit for prior learning in the form of work experiences, professional training, and/or exams. The tuition for the online bachelor's degree in marketing program is charged per credit hour, and students can graduate in as little as 15 months. In addition to online programs, there are four brick and mortar locations in Ohio where students can take classes.

N/A

N/A

800 Martinsburg Rd

Mount Vernon

,

OH

43050-9500

School WebsiteProgram Page
3
12 to 1
50%
86%
97%
30%
73%
3.9%

The BS in marketing at Huntington University is offered on campus at two Indiana locations as well as entirely online. The university requires students to complete 128 credits to earn this degree, including 51 credits in marketing, 40 credits in general education, and 37 elective credits. Marketing degree online courses include education in public relations, social media, group behavior, and ethics. Through a business capstone course, marketing students work on a real-world marketing issue and develop a report that demonstrates their learned research, writing, and presentation skills. This capstone also prepares students for the type of work they might encounter in graduate programs.

Online courses begin every five weeks and are offered asynchronously. Transfer applicants with more than 24 credits from a regionally-accredited university do not need to submit high school transcripts. All adult students in this program pay the same per-credit tuition. Additionally, more than 90% of Huntington students receive financial assistance through scholarships and other types of aid.

N/A

N/A

School WebsiteProgram Page
4
13 to 1
41%
72%
46%
38%
63%
7.8%

Dallas Baptist University offers a number of online certificates and degrees, all of which are accessible through the Blackboard learning management system. Undergraduate online programs include associate and bachelor's degrees, including a BBA in marketing. This online marketing bachelor's degree requires the completion of 120 credit hours, featuring 33 business core credits and 30 marketing credits. DBU also offers a 120-credit BBS in marketing online.

To apply, prospective first-year students must submit their application with an essay, high school transcripts, and standardized test scores. Transfer applicants must also submit their college transcripts. The university's admission requirements include a minimum GPA of 2.5, and some programs may require minimum test scores. Students who do not meet these standards may be accepted probationally. DBU may also award course credit for corporate training and/or military experience. Financial aid, scholarships, and payment plans are available to distance learners, and all students pay the same per-credit undergraduate tuition.

N/A

N/A

3000 Mountain Creek Parkway

School WebsiteProgram Page
5
12 to 1
47%
70%
71%
32%
74%
5.4%

Malone University is located in Canton, Ohio. However, students across the country can take advantage of the school's BA in organizational management and marketing management, which is an online accelerated degree program. The organizational management major requires 36 credit hours, and marketing management is a secondary major that requires four additional marketing courses. Through this adult degree-completion program, students can complete their online marketing degree in as little as 12 months, and every student creates a personalized course of study to guide them to graduation. The program is delivered asynchronously through the Moodle learning management system, which offers 24/7 technology assistance.

This adult degree-completion program boasts an 80% graduation rate. Students are also encouraged to use the Malone Management Mentor Network (M3N), which provides distance learners with advice and encouragement. Online organizational management students are charged the same per-credit rate as on-campus students, and financial aid and payment plans are available.

N/A

N/A

School WebsiteProgram Page
6
16 to 1
69%
84%
95%
45%
70%
6.5%

The BS in marketing at Indiana Wesleyan University can be completed entirely online, and major-related courses can be completed in as few as 12 months. The marketing program has four specialization options: marketing analytics; digital advertising, promotions, and branding; service and nonprofit marketing; and social media. Each specialization includes four courses, which are completed in addition to eight core marketing courses. Students generally take two courses at a time in a cohort format.

Applicants to this online bachelor's degree in marketing program should have at least 60 transferable college credits. Students are charged per-credit, and the university determines the entire cost of the program, including books and fees, before a student enrolls. Once the total cost is established it is split into several payments and students are automatically mailed their books each term. Financial aid is available in the form of grants, loans, scholarships, and veteran benefits.

N/A

N/A

4201 South Washington Street

School WebsiteProgram Page
7
17 to 1
65%
93%
50%
32%
50%
7.3%

Prospective marketing professionals interested in working for nonprofits, in the public sector, or for service and manufacturing industries may want to consider earning a BS in marketing from Pennsylvania State University. This 120-credit degree includes marketing and general education courses as well as electives. Courses in marketing principles, strategy, and research complement business classes that focus on business writing, management, and finance. Online marketing bachelor's degree students also complete a capstone project.

Applicants can begin the program in the fall, spring, or summer terms. Application deadlines are June 30 for the fall, October 31 for the spring, and March 15 for the summer. Prospective students can apply as first-time freshmen or transfer students; to directly transfer into their major, a student must have completed more than 27.1 credits with a minimum GPA of 2.0 in eight required courses. Online classes are delivered asynchronously, and students receive support from academic advisors and a tech support staff.

N/A

N/A

201 Old Main

University Park

,

PA

16802-1503

School WebsiteProgram Page
8
17 to 1
54%
90%
61%
20%
60%
4.9%

Graduates of the University of Massachusett-Amherst's BBA in marketing have gone on to find employment at Target, Black and Decker, GlaxoSmithKline, and the Environmental Defense Fund, among may other organizations. The school's online marketing degree program offers courses asynchronously, and students can access their undergraduate academic advisors through an online appointment system. An online resource center also offers a virtual meeting space, study tips, and other academic resources. All online business students are charged the same per-credit tuition regardless of their residency, and the undergraduate scholarship program awards over $450,000 in funds each year.

This marketing degree consists of 120 credits, 45 of which must be completed at UMass Amherst. Coursework includes general education, core management, elective, and marketing major classes. Students can choose electives from areas such as sport management, hospitality and tourism, and accounting. The priority deadline for fall admission is May 1, with students accepted through June 1. Alternatively, the priority deadline for spring is October 1, with students accepted through November 1.

N/A

N/A

374 Whitmore Building 181 Presidents Drive

School WebsiteProgram Page
9
15 to 1
33%
70%
71%
30%
81%
5.2%

Bushnell University offers degree-completion programs online and on campus one night per week. The school features a 12-to-one student-to-faculty ratio and offers seven degrees, including a BS in business administration. Courses start every eight weeks, with six terms offered per year, and students can begin the program at the start of any term. Online students located near the campus in Eugene, Oregon can combine online coursework with face-to-face instruction. There are nine required courses in this major. Students also choose three additional classes from options such as marketing research; consumer behavior; and branding, advertising, and promotion.

Students interested in earning this marketing bachelor's degree online should submit their application and college transcripts. High school transcripts are also required of any student who has earned less than 12 college credits. Distance learners with significant work and life experiences may be able to earn up to 30 credits through the school's prior learning assessment program. While admission to BU typically requires a GPA of at least 2.0, individuals with lower grades may be accepted through conditional admission.

N/A

N/A

School WebsiteProgram Page
10
18 to 1
24%
69%
22%
46%
66%
7.5%

The BS in business administration at Liberty University is offered entirely online. This program requires students to complete 120 credits, and learners can customize their business administration degree by choosing a cognate related to the marketing field. Available cognates include marketing analytics, digital marketing and advertising, marketing: sales management and professional selling, and strategic marketing management. Each of these cognates feature 12 concentration-specific credits, which are earned in addition to the 39 core business administration credits.

This online bachelor's degree in marketing offers eight-week courses with eight different start dates throughout the year. Transfer students should have a minimum 2.0 GPA, and individuals can transfer up to 90 credits towards their degree. Liberty may also award transfer credit based on exams, portfolios, military training, and/or professional experience. Tuition is charged per-credit, and full-time students pay slightly lower tuition than part-time students. Additionally, Liberty is an evangelical Christian university that believes teaching occurs most effectively when instructors and students are properly related to God and each other through Christ.

N/A

N/A

School WebsiteProgram Page
11
15 to 1
6%
76%
78%
48%
65%
4.2%

The University of Mary offers online programming that focuses on business, education, health sciences, and arts and sciences. These programs can be completed in as little as 15 months, with most online courses starting every five weeks. Online classes are delivered through the Canvas learning management system, and distance learners receive support from a personal success advisor. Programs also accept transfer credit and credit earned through work and life experiences.

Students can earn either a BA or BS in marketing online at UMary. In addition to program coursework, students in their final semester must pass a senior competencies exam. UMary charges competitive per-credit tuition and offers scholarships and financial aid. Students seeking more on-campus experience can choose to blend their marketing degree online program with once-weekly evening courses at locations in Minnesota, Montana, or North Dakota.

N/A

N/A

School WebsiteProgram Page
12
15 to 1
15%
75%
44%
77%
65%
14.1%

Troy University offers an online BS in business administration in global business with a concentration in marketing. This 120-credit degree consists of 45 credits of general education, 37 credits of core business, 18 credits of global business, 18 credits of marketing, and two credits of elective classes. The global business major teaches students about international trade and management in a global environment, while marketing classes include courses in research, services marketing, and consumer behavior.

Marketing bachelor's degree online courses are generally nine weeks long and delivered through the Canvas learning management system. New students can take an introductory Canvas course to familiarize themselves with this platform. Online students can also participate in the Trojan Café, which is a virtual community space for online learners that features academic support, career services assistance, and student forums. First-time freshmen and transfer applicants should have a minimum GPA of 2.0 for unconditional admission to Troy, and freshmen applicants should also submit their standardized test scores.

N/A

N/A

School WebsiteProgram Page
13
16 to 1
38%
85%
80%
32%
45%
4.2%

Colorado State University's BS in marketing is an online degree that can be customized by adding a 15-credit specialization. More than 15 specializations are available, including business administration, data management and analysis, project management, and public relations. The 120-credit online bachelor's degree in marketing consists of courses such as digital marketing, international and multicultural marketing, and product and brand management. Students also complete a marketing capstone course where they analyze a company and design long- and short-term marketing plans.

CSU guarantees that tuition will never increase while a student is enrolled, and there are no student fees. Online courses are offered asynchronously throughout the year, and distance learners can enroll before any term. Applicants to bachelor's programs should have at least 12 transferable college credits with a minimum GPA of 2.3. Students who do not meet this minimum can apply for provisional admission. The university accepts transfer credit, credit earned through exams, and credit earned through prior learning assessments.

N/A

N/A

102 Administration Building

Fort Collins

,

CO

80523-0100

School WebsiteProgram Page
14
15 to 1
26%
69%
53%
31%
64%
6.2%

Students in Concordia University-Saint Paul's BA in marketing program learn about integrated promotional strategies, new media and social media literacy, and marketing analysis. Graduates are prepared to become effective marketing and project managers who can analyze the critical factors that drive business. This 120-credit degree includes 40 credits in the marketing major, and the entire program can be completed online. Online courses are seven weeks long and are taught asynchronously.

Students pursuing an online marketing degree at Concordia receive a tuition discount relative to their on-campus peers and are guaranteed that tuition will not increase while they are enrolled. Applicants should have a minimum GPA of 2.0, and individuals who have earned less than 20 college credits need to submit their high school transcripts. Students without college experience should also submit their standardized test scores.

N/A

N/A

1282 Concordia Ave

Saint Paul

,

MN

55104-5494

School WebsiteProgram Page
15
18 to 1
45%
83%
79%
32%
77%
8.1%

California Baptist University's online bachelor's of science in marketing prepares students to work as marketing managers, international marketing analysts, and advertising managers. Distance learners completing this marketing degree online must finish 48 major units, and the average degree completion time is 16 months. One of CBU's required business courses is management with biblical foundations, which integrates management principles with biblical business and administrative principles.

CBU Online prefers applicants who have 24 transferable units with a minimum GPA of 2.0. After a student applies, they work with a personal admissions counselor who assists them with the application and enrollment process. This counselor also puts together an education financing plan. Online courses are offered every eight weeks, and students have access to an academic success center and career services support, which provides help with resumes, interviews, and job searches.

N/A

N/A

School WebsiteProgram Page
16
14 to 1
12%
78%
47%
44%
62%
11.2%

The University of Memphis offers online bachelor's degrees in business, humanities, social science, and health professions. The bachelor's of business administration with a concentration in marketing management is a 120-hour degree. Because the entire degree is offered online, students do not need any transferable credits to apply. Distance learners who are not Tennessee residents pay slightly more per credit hour than in-state residents, but students can reduce their overall costs by taking examinations and applying for experiential learning credits, which awards credit for life and work experiences.

This online marketing bachelor's degree provides distance learners with support in the form of academic advising, technology help, and career assistance. Technology support includes aid with writing, web conferencing, and eCourseware, which is the school's online learning management system. Most online courses are delivered asynchronously.

N/A

N/A

School WebsiteProgram Page
17
21 to 1
30%
80%
81%
45%
63%
6.3%

Graduates of the University of Wisconsin-Whitewater's bachelor's of business administration in marketing program can work as market analysts, sales managers, and internet marketers. This 120-credit degree features 18 credits in the business core and 24 credits in the marketing major, where students can choose from courses such as business-to-business marketing and direct and multichannel marketing. At least 30 credits must be completed at UW-Whitewater. Additionally, business majors must complete a minimum of 20 hours of community service.

Applications for the marketing program are accepted on a rolling basis. Admission requirements stipulate GPA minimums for business majors based on prior credits earned: students with less than 24 credits need a 2.0 minimum combined GPA; students with 24 to 72 need a 2.5 minimum combined GPA; and students with more than 72 credits need a 2.8 minimum combined GPA. All online students pay the same tuition, regardless of their state of residency.

N/A

N/A

800 W Main St

Whitewater

,

WI

53190-1790

School WebsiteProgram Page
18
11 to 1
20%
80%
100%
35%
50%
6.2%

At City University of Seattle, online bachelor's of science in business administration students choose from 10 different areas of emphasis, including marketing. The marketing program includes coursework in e-marketing, consumer behavior, and sales and advertising. Students can complete their BSBA in as few as three years, and all courses are offered through the Blackboard learning management system. To finish this marketing bachelor's degree online, students complete 180 credits. Most courses are five credits. The curriculum consists of 90 credits of lower-division requirements and 90 credits of upper-division requirements, including 25 credits in the marketing emphasis. CityU operates on the quarter system, and applications are accepted on a rolling basis.

Online programs at CityU accept both first-time freshmen and transfer students. Transfer students can receive credit for previous life and work experiences through a prior learning assessment. The university accepts up to 135 previously-earned credits. CityU is a private university in Seattle, Washington, with additional locations in seven other countries.

N/A

N/A

521 Wall Street, Suite 100

School WebsiteProgram Page
19
14 to 1
47%
78%
96%
20%
56%
4.9%

Regis University is based in Denver, Colorado, but distance learners from around the country can earn the school's BS in marketing degree entirely online. Applicants to this online bachelor's degree in marketing program must have a high school diploma, college credit from a regionally-accredited institution, and/or proof of work experience. Prospective students who do not meet all three of these requirements can submit a letter of exception that outlines the applicant's goals and their ability to succeed in the program.

The 128-credit program is offered asynchronously and includes 45 credits of core studies, 28 credits of foundation courses, 30 credits of upper-division courses, and 25 credits of electives. The 25 elective credits can be used to fulfill a 12-credit minor. Online and on-campus students pay the same per-credit tuition.

N/A

N/A

School WebsiteProgram Page
20
13 to 1
13%
67%
57%
76%
38%
5.4%

Minot State University's bachelor's of science in marketing is offered in several different formats, including on campus in Minot, North Dakota; on campus in Bismarck, North Dakota; and entirely online through the Blackboard learning management system. This degree is one of nine undergraduate programs and three graduate programs offered online by Minot State. The 120-credit marketing program prepares students to work in the fields of public relations, advertising, or marketing. The curriculum includes 30 credits in the marketing major and 27 credits of business core requirements. Students can start the program in the fall, spring, or summer.

Online marketing degree students are charged per-credit and have access to financial aid and payment plans. Services for distance learners include disability services, an online bookstore, and career services. Students can also take advantage of a writing center, academic advising, study tips, and online tutoring offered through Smarthinking.

N/A

N/A

School WebsiteProgram Page
21
15 to 1
28%
71%
50%
25%
67%
8.9%

Online students at Northern Illinois University can access a range of student services, including customized career counseling and job search support, off-campus networking events, and an online academic advisor. The school's bachelor's of science in marketing offers upper-division courses entirely online; between 69 and 77 credits are required for this major. Students in this program complete their electives by taking additional marketing courses or by choosing a specific area of study. Areas of study require between nine and 12 credits and are available in interactive marketing, international marketing, and professional sales.

Students interested in this online marketing bachelor's degree must complete NIU's business core courses before enrolling in upper-level marketing coursework. Alternatively, these requirements can be met by transferring in lower-division coursework from another institution. Transfer students can transfer up to 66 credits, and applicants should have a minimum GPA of 2.0.

N/A

N/A

School WebsiteProgram Page
22
20 to 1
18%
76%
90%
52%
63%
4%

Graduates of the University of Wisconsin-Stout's bachelor's of science degree in digital marketing technology find work in the fields of marketing communications, web development, social media, or e-commerce. 120 credits, consisting of 40 to 41 general education credits and 78 to 81 major credits, are required for graduation. The major curriculum is broken down into two parts: a professional management core and a professional technology core. Program courses include web production and distribution, search engine optimization, and dynamic web technologies.

Online students have access to tutoring through Brainfuse, which is integrated into the learning management system at UW-Stout. Brainfuse offers live tutoring in areas such as accounting, computers and technology, math, and writing. Students interested in pursuing this marketing degree online can apply as either first-time freshmen or transfer students. Transfer applicants should submit an online application, application fee, and transcripts; required transcripts include both college and high school transcripts, unless the applicant has already completed a bachelor's degree. Applicants with a minimum GPA of 2.0 are given priority.

N/A

N/A

School WebsiteProgram Page
23
17 to 1
14%
79%
53%
60%
55%
9.4%

Kennesaw State University offers an online bachelor's of business administration in three tracks: information security and assurance, management, and marketing. The BBA in marketing is a 123-credit degree delivered asynchronously through Brightspace, which is hosted by the D2L learning management system. Courses run on a traditional semester schedule, with 16-week semesters in the fall and spring and an eight-week term in the summer. Online student resources include access to the library, technology services, academic tutoring, and the writing center. The writing center offers both synchronous instruction, where students chat with writing assistants in real time, and asynchronous sessions, where students upload assignments and receive feedback.

Online marketing degree students pay e-tuition, which is the same for all distance learners, regardless of their state of residency. Online students can also apply for the same financial aid resources available to on-campus students, including loans, grants, scholarships, and work study.

N/A

N/A

School WebsiteProgram Page
24
12 to 1
41%
67%
84%
14%
89%
7.4%

Franklin Pierce University, located in New Hampshire, offers online associate and bachelor's degrees as well as certificate programs. The school's BS in marketing consists of general, liberal arts, core business, and marketing courses. Requirements for this online bachelor's degree in marketing include coursework in electronic commerce and marketing management for a green economy. The university has six academic terms per year, including two summer terms. Online courses are delivered through the Canvas learning management system. Distance learners have access to IT help, a writing center, outreach counseling, and academic and career services.

All undergraduate students in the graduate and professional studies college are charged the same per-credit tuition rate. Franklin Pierce also accepts transfer credits and awards credits based on knowledge gained through prior work and life experiences.

N/A

N/A

School WebsiteProgram Page
25
14 to 1
28%
73%
93%
40%
71%
11.8%

The bachelor's of business administration in marketing at Davenport University includes courses in both business and technology. This program can be completed online or on-campus and allows students to customize their major by choosing an optional specialization in digital marketing and advertising, value chain, or marketing technology. Each specialization consists of six courses. Graduates are prepared to manage information using digital technologies and develop strategies that leverage and integrate information into marketing plans.

Davenport's curriculum also lets marketing students earn various certifications by completing certain coursework; for example, students can earn HubSpot certifications in professional selling and digital marketing. Additionally, digital retailing and digital brand engagement courses let students earn a Google certificate in these areas. This online bachelor's degree in marketing is delivered asynchronously through the Blackboard learning management system.

N/A

N/A

6191 Kraft Avenue S.E.

Grand Rapids

,

MI

49512-9396

School WebsiteProgram Page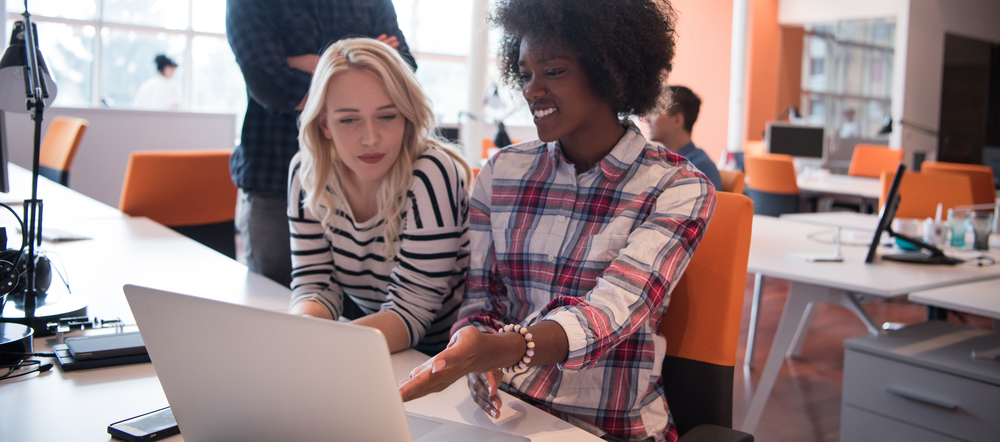 Job Outlook for Marketing Graduates
The field of marketing is vast and can be quite competitive, though it offers a wide variety of jobs for candidates at almost every level of education and experience. The majority of marketing, advertising, and promotions employers prefer candidates with at least a bachelor's degree, along with relevant experience in the field, according to the BLS. Payscale concurs: the largest percentage of marketing professionals (34%) with a bachelor's degree have between one and four years of experience in the field, making occupations like marketing manager, digital marketing manager, and account executive within reach for entry-level job-seekers.
Job Placement
As in many industries though, a candidate with an advanced degree and extensive work experience can expect a more lucrative career in marketing than their minimally qualified counterpart. For example, entry-level candidates with an associate degree and 0-5 years of experience can expect to earn a median annual salary of $34,000, while those with an MBA in marketing and at least 20 years of experience can earn an average of $140,000 per year. The range between lowest and highest salaries is most disparate for candidates with an MBA, the terminal degree in the field, depending on how much experience the student has in combination with their online degree. See table below for average salaries for marketers at each level of combined education and experience:
| Years of Experience | Associate | Bachelor's | Master's | MBA |
| --- | --- | --- | --- | --- |
| 0-5 | $34,000 | $45,000 | $54,000 | $62,000 |
| 5-10 | $43,000 | $63,000 | $70,000 | $90,000 |
| 10-20 | $50,000 | $79,000 | $97,000 | $119,000 |
| 20+ | $58,000 | $96,000 | $118,000 | $140,000 |
Careers and Salaries
A student who has earned an online marketing degree may pursue a variety of jobs in an equally varied marketplace. Qualified marketing professionals are an asset to nearly every type of business, corporation, retail operation, and organization not only in the U.S. but across the globe. Three of the most common occupations for graduates of an online marketing degree program include marketing manager, advertising manager, and promotions manager, according to the BLS. Though some communications and PR jobs incorporate marketing responsibilities, most employers prefer candidates educated and with experience in these particular areas of specialization. Other similar occupations include sales managers and market research analysts.
Types of Marketing Careers
Marketing Manager

Marketing managers research and identify customer demand and potential markets for a particular product or service. It is their job both to consider the company's profit share as well as ensure customer satisfaction while overseeing product development. Marketing managers often work closely with sales, public relations, and development/manufacturing staff. Most marketing manager positions require at least a bachelor's degree; additional work experience and/or coursework in business law, management, and economics can lend a competitive edge.

Advertising Manager

Advertising managers create interest among buyers in the market for a particular product or service, and develop advertising campaigns to help sell them. At larger advertising firms, these professionals are sometimes called account executives, responsible for advocating for a particular client or clients but not directly involved in designing the campaigns. By contrast, professionals working in advertising as media directors, for instance, may be involved in all aspects of the advertising process. Most employers prefer to hire candidates with at least a bachelor's degree in marketing, advertising, or journalism; additional work experience and/or coursework in technology, design, visual arts, or photography may be helpful.

Promotions Manager

Promotions managers are responsible for increasing sales of a product or service through a combination of advertising and purchasing incentives. They may manage promotional campaigns via different types of print media, online media, public events, and more. Purchasing incentives might include rebates, coupons, discounts, and contests, among others. Most employers require at least a bachelor's degree for entry-level promotions jobs; many candidates have prior experience in a related field such as sales, purchasing, or advertising.
Potential Salaries
| Position | Median Annual Salary | Projected Growth Rate |
| --- | --- | --- |
| Marketing Manager | $131,180 | 9% |
| Advertising Manager | $100,810 | 5% |
| Promotions Manager | $100,810 | 5% |
Featured Online Programs
Types of Marketing Degrees
Earning a marketing degree online or taking online marketing classes can help students at every level of their education gain the invaluable experience they need to pursue a career in the field. The table below lists the details of each type of degree program:
| Degree Level | Definition | Possible Concentrations | Median Annual Salary |
| --- | --- | --- | --- |
| Associate | Associate of Science in Marketing | General Marketing, Business Administration | $34,000 |
| Bachelor's | Bachelor of Science in Marketing | Marketing Research, Innovation and Product Management, Sales Leadership | $45,000 |
| Master's | Master of Science in Marketing; MBA | Digital Marketing, Marketing Analytics, General Marketing | $54,000-62,000 |
Marketing Concentrations
An education in marketing can lead the way toward a variety of diverse job opportunities. Marketing programs not only provide general experience in business administration, sales, and communications, but also allow students to tailor the degree program to meet their career goals through numerous concentrations and specialization options. While acute concentrations are less critical in associate programs, bachelor's, master's, and MBA degrees typically take into account the needs of both recent students and the current market to offer innovative focus areas within the marketing field. Some common concentrations include:
Digital Marketing: This concentration trains students to use non-traditional platforms, including social media, search engines, and other Internet media to build and implement marketing campaigns for small, large, and global clients and corporations.Coursework in this concentration may also explore Web analytics, Web site and Web page design, and an internship or practicum course.
Marketing Analytics and Research: Ideal for students interested in the analytical, scientific side of marketing, this concentration teaches students to use numbers to develop more effective marketing solutions. Coursework also explores methods of obtaining customer feedback and collecting and interpreting data. This concentration is a good fit for students who are comfortable with numbers, are tech-savvy, and enjoy problem-solving in a creative environment.
Professional Sales: Among the pillars of a solid marketing foundation, sales is an important element of any marketing career. In this concentration, students will learn to use influential sales tactics, management strategies, and persuasive communication skills to broker deals between clients and businesses in regards to marketing, advertising, and promotional materials and services. This option may include a practicum and/or internship course.
Strategic Marketing: A marketing online degree concentrating in strategic marketing focuses on building marketing plans. Students will learn how to evaluate market position, competitive advantages, as well as tools and techniques needed to write and propose extensive marketing strategies. Students who choose this concentration should be skilled in creative thinking, decision-making, and communications.
Consumer Behavior: A consumer behavior focused marketing degree is a concentration that deals with what drives people to purchase goods and service. This concentration focuses on the psychology behind the decision making process of buyers. This degree can be an analytical option, and can be a good addition for students who want a career in marketing research.
Marketing Management: Managing a marketing team is an essential part of any business, and students who earn this degree are equipped with the skills necessary to succeed in this role. Students ideal for this concentration should have leadership, time management, and planning skills. Coursework will focus on managing teams and high-level marketing strategies.
Sales Management: While sales and marketing are different fields, a concentration in sales management is a great addition to an online MBA in marketing because people in sales benefit greatly from the skills gained in a marketing program. The same principles learned in a marketing program can help sales managers learn the motivations behind who will be purchasing from them. Classes will focus on personal selling, general marketing principles, and managing a team.
Scholarships for Marketing Students
With a wide variety of financial aid options for online students, many seek out scholarships in pursuit of "free" money (that does not have to be repaid) to help fund their education. As with many of the most common majors and concentrations, marketing-specific scholarships are available to students earning an online marketing degree. Because many Internet marketing schools online offer marketing as a business administration concentration or as part of a related program, some marketing scholarships are also applicable to students in business, public relations, media, and even graphic design. Below are just some of the scholarships available to students pursuing a marketing degree:
Marketing EDGE Scholarship Award

SILA Post Secondary College Scholarship

South Dakota Retailers Association Jerry Wheeler Scholarship Program

AAF Greater Evansville Scholarship Award

The LAGRANT Foundation Graduate Scholarships
Professional Organizations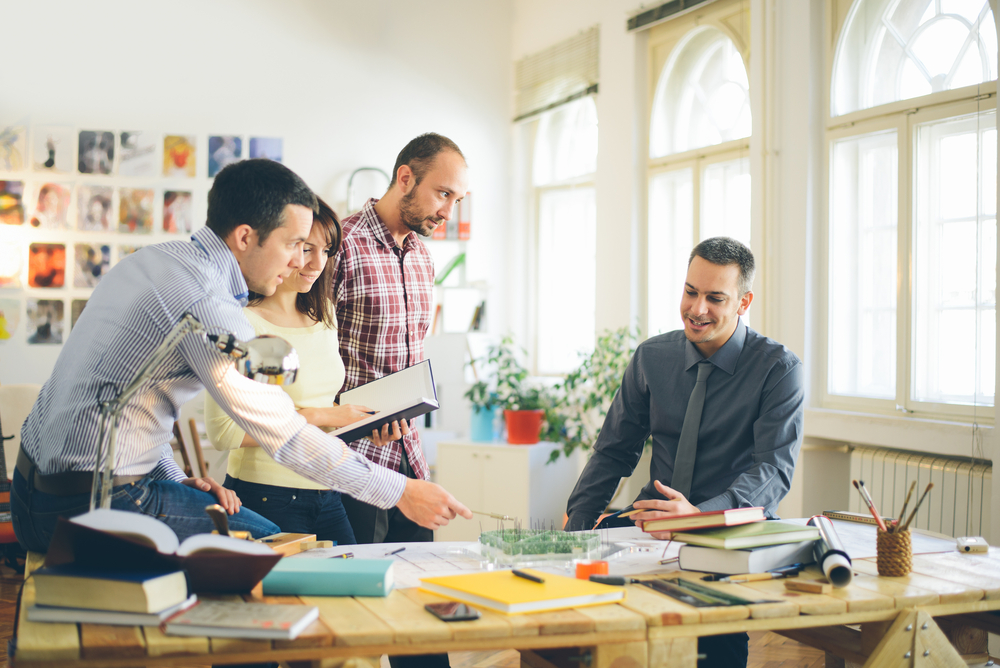 A valuable asset in any field, professional organizations can be especially beneficial to prospective marketing professionals, offering corporate training events, networking workshops, and job boards, among countless other resources available through membership. The value of joining a professional organization can be crucial to the early career of a marketing professional, whether they are looking for a job, seeking advice from a senior colleague, or researching the latest industry trends. Below are some of the most prominent professional organizations for up-and-coming marketing pros:
American Marketing Association: Established in 1953, the AMA hosts a multi-faceted community of marketing leaders through numerous industry divisions and international branch locations, all supporting programs and resources with a global focus. Among the most well-known professional industry organizations, the AMA has a keen eye for both current and upcoming trends and innovations affecting marketing practices around the world. Highlights include numerous journals and publications, both in-person and online continuing education events and resources, and interactive Webcasts from featured members and partners.
Society for Marketing Professional Services: SMPS is unique for its focus on creating business opportunities in the A/E/C industry for its exclusive members. The organization offers intensive networking, business intelligence, and research opportunities for members through a comprehensive bank of professional development and leadership tools. Perks include numerous educational opportunities, including digital study groups, as well as links to pursue certification (or renew certification) in a particular specialization.
Sales and Marketing Executives International, Inc.: SMEI focuses on providing an efficient and seamless certification process for its members who are seeking recognition for their professional accomplishments and prior experience in sales and marketing. Though SMEI is a New York-based nonprofit institution, its comprehensive online forums, educational webinars, and networking events incorporate a global focus for all participants. The organization offers a free trial membership, and maintains a major presence on all social media sites including LinkedIn, Twitter, and Youtube. SMEI's CEO hosts his own personal Facebook profile page.
Open Courseware
Open courseware can be helpful to college students at varying levels of study. Marketing courses, in particular, could help a high school senior get prerequisites in computer science or mathematics out of the way, or introduce a prospective marketing student to the online learning environment. Open courseware can be a great opportunity, often at no additional cost, to supplement a formal education with intensive study in a specific marketing concentration or specialization. Some students may also choose to explore related interests through this convenient, modular online education system. Below are just some of the most prominent open courseware sources that may be most helpful to marketing students:
View Other Degree Rankings