Online Engineering Degrees and Careers
Increasingly, universities across the United States offer engineering programs either partially or entirely online. Online programs provide busy learners with many benefits, including cost, convenience, and flexibility.
Earning Your Engineering Online Degree
Where cost is an issue, it is hard to beat the appeal of an online university, particularly for non-resident students. For example, Purdue University's College of Engineering offers an online master's degree programs and a variety of on-campus programs. The school's on-campus flat rate tuition for eight hours of graduate studies is priced at $14,402 for out-of-state students. By contrast, eight hours of non-resident online course in engineering could cost as little as $9,778, yielding over 32% in savings.
Online degree programs offer unprecedented convenience for learners. While degree program requirements vary, online programs commonly use video lecture setup. This allows students to watch from the convenience of their homes, offices, or even while traveling. Unlike lectures that take place on campus, an online program can be watched and rewatched, allowing for better information retention. While many degree programs maintain a highly structured schedule, some degree programs even allow students to take longer than a single semester for a given course. Features such as these allow for unprecedented pacing control, making online courses particularly attractive to students with full-time jobs or other commitments.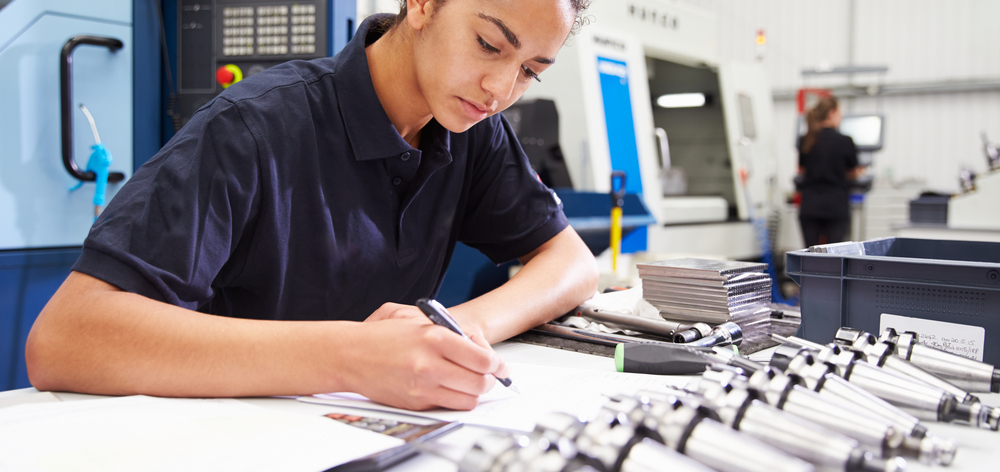 Through the use of technology, online programs create an online learning environment that is in some ways similar but in other ways very different from their on-campus counterparts. Some universities rely heavily on the student to study assigned texts in a conventional manner, while others encourage learning through the application of interactive media online. Figuring out your learning style and choosing a college to match can make all the difference when it comes to retention and performance both in school and later in your career.
Featured Online Programs
Job Outlook for Engineering Graduates, Mid-Level Salary
Data derived from Payscale and the Bureau of Labor Statistics.
| Field | Associate | Bachelor's | Master's | Ph.D. | Projected Job Growth (2014-2024) |
| --- | --- | --- | --- | --- | --- |
| Aerospace Engineering | — | $106,000 | $118,000 | $128,000 | -2% |
| Biomedical Engineering | — | $104,000 | $122,000 | $133,000 | 23% |
| Chemical Engineering | — | $119,000 | $125,000 | $146,000 | 2% |
| Electrical Engineering | $70,800 | $110,000 | $127,000 | $144,000 | 0% |
| Engineering | $70,500 | $107,000 | $120,000 | $137,000 | — |
| Materials Science & Engineering | — | $108,000 | $116,000 | $128,000 | 1% |
| Software Engineer | $60,000 | $68,424 | $87,818 | $120,000 | 17% |
| % Average of Bachelor's | 52% | 100% | 111% | 125% | |
The table above is a subset of salary data made available by Payscale. It shows salary growth as a function of field of engineering studied and degree acquired. On the far right of the table is projected job growth as a percentage of the market, meaning that for every 100 jobs available in biomedical engineering in 2014, there will be 123 jobs in that field by 2024. More fields and greater detail are available through either Payscale or the Bureau of Labor Statistics. As one can see, salary and growth are both sensitive to field of study and salary is especially sensitive to level of education.
The Best Online Engineering Programs
Rank
School
Student to
Faculty
Grad
Rate
Retention
Rate
Accept
Rate
Enroll
Rate
School
Aid Rate
Default
Rate
Description
Cost
Address
School Logo
Websites
1
16 to 1
39%
93%
51.5%
42.6%
42%
3.6%

Located in the state's capital of Raleigh, NC State's bachelor of science in engineering degree is available online and in a hybrid format, at Craven Community College in Havelock. This online engineering degree is a transfer program, which means applicants must have completed general education courses at a different institution. Applicants must also have earned at least 30 credits with a 3.0 cumulative GPA at their previous school.

Students who pursue the optional mechanical engineering systems concentration complete a total of 21 courses, including two capstone design courses and two engineering systems lab courses. The online program utilizes synchronous and asynchronous coursework, and students can apply for admission in the fall, spring, and summer terms.

N/A

2101 Hillsborough Street

Raleigh

,

North Carolina

27695-7001

School WebsiteProgram Page
2
16 to 1
47%
89%
41.3%
20.4%
45%
5.4%

Stony Brook offers an online bachelor's of science in electrical engineering degree. Primarily designed for working professionals, the program utilizes asynchronous learning. However, students without required prerequisites, including calculus, physics, and C++ programming, may have some on-campus requirements.

While full-time students complete the program in as few as two years, most students are working electrical engineers and take longer to earn the degree. The program uses a cohort model; groups of students progress through the coursework together. This cohort model helps students stay motivated throughout the program and form connections with peers. Applicants must have completed 30 credits of prerequisite courses with a minimum 3.0 GPA.

N/A

310 Administration Building

Stony Brook

,

New York

11794

School WebsiteProgram Page
3
20 to 1
34%
81%
74.9%
44.1%
42%
7.4%

Based in Stillwater, Oklahoma State's BS in electrical engineering technology program is accessible to online learners nationwide. Coursework is delivered asynchronously, which is ideal for busy students with professional and personal obligations. Oklahoma State's engineering degree is offered as a degree completion program; applicants must have completed general education requirements at another institution, often at an Oklahoma community college. Oklahoma State has transfer agreements with several community colleges in the state, allowing for an easy transition into the online engineering program.

The program's 130-credit curriculum includes technical and managerial coursework to prepare students for careers in both areas of electrical engineering. Students concentrate in electronics or computer, and many students also pursue a minor in entrepreneurship.

N/A

107 Whitehurst

Stillwater

,

Oklahoma

74078-1015

School WebsiteProgram Page
4
17 to 1
14%
79%
53.4%
60.4%
55%
9.3%

Located outside Atlanta, KSU is one of the top undergraduate engineering schools offering online programs. KSU's standout engineering program is the bachelor's of science in industrial engineering technology, which is offered on-campus and online. Professors deliver face-to-face lectures to students in the on-campus program, and the lectures are streamed live and recorded for online students. This allows for both synchronous and asynchronous learning; distance learners may participate in classes real-time or view lectures when their schedule allows.

The program has a managerial focus; students study the management of human resources, materials, and capital in business and industrial settings. Graduates are prepared to work in government, business, and industry environments, in fields such as supply chain management and quality control.

N/A

School WebsiteProgram Page
5
19 to 1
23%
80%
85.9%
47.7%
51%
3.7%

UND is a public research university based in the remote city of Grand Forks and is one of the top undergraduate engineering schools in the nation. UND offers a variety of engineering programs, including online degrees in chemical, civil, electrical, mechanical, and petroleum engineering.

Though each degree path is different, they each require 125 to 133 credits. Because most online students work full-time jobs, the degrees typically take more than six years to complete, although certain students can complete the petroleum engineering degree in four years. The programs are offered in a hybrid format, combining asynchronous online learning — recorded lectures and homework assignments — with on-campus labs. Students may apply for admission in the spring, summer, or fall terms.

N/A

264 Centennial Drive, Stop 8193

Grand Forks

,

North Dakota

58202-8193

School WebsiteProgram Page
6
17 to 1
27%
74%
66.7%
41.1%
66%
12.2%

Southern Miss offers online engineering programs in construction engineering technology and industrial engineering technology, which offers a concentration in logistics. None of these engineering programs have on-campus requirements, and each program utilizes asynchronous learning. Online students complete coursework anytime and anywhere.

Each 124-credit program, which most students complete in four years, includes a hands-on capstone project in the relevant engineering field. Applicants to any of the online engineering programs at Southern Miss must have fulfilled high school distribution requirements and must have earned ACT scores of 16 in reading and 20 in math; accepted students without these score requirements must complete remedial coursework.

N/A

118 College Drive # 0001

Hattiesburg

,

Mississippi

39406-0001

School WebsiteProgram Page
7
20 to 1
25%
81%
81.8%
37.2%
56%
5.9%

Based in Norfolk, Virginia, ODU is one of the top schools in distance education. ODU has offered distance learning programs for more than 30 years, and each online program is identical to its on-campus counterpart. ODU's online programs involve primarily synchronous learning.

Among ODU's online offerings is a bachelor's of science in engineering technology program. The online engineering degree requires 126 credit hours. Students participate in soil testing, materials testing, and fluid mechanics labs, and they discuss ethics and philosophy in engineering applications. Graduates are prepared to sit for the Fundamentals of Engineering exam, a professional milestone. After passing this exam, candidates may become licensed as project engineers, design engineers, field engineers, or estimators.

N/A

School WebsiteProgram Page
8
22 to 1
34%
86%
84.3%
40.1%
45%
7.4%

One of the largest schools in the nation by undergraduate enrollment, ASU maintains an equally large collection of distance education programs, including an online bachelor's of science in electrical engineering program. ASU's 120-credit online engineering degree requires 40 courses, each lasting seven and a half weeks. Students explore industry-standard areas such as microprocessors and electromagnetic fields.

ASU's engineering program is ideal for transfer students, as students must complete only 30 credits at ASU. First-time applicants must have either graduated in the top 25% of their high school class, maintained a 3.0 GPA, or earned a 24 ACT score or a 1210 SAT score. Transfer students must have completed at least 24 college credits with a minimum 3.0 GPA.

N/A

University Drive and Mill Avenue

School WebsiteProgram Page
9
11 to 1
32%
72%
75.9%
24.4%
59%
9.6%

With a central campus in northeast Indiana, Trine offers online programs designed for working professionals pursuing continuing education. One of the school's most popular online programs is its bachelor's of science in design engineering technology. The 120-credit curriculum includes a senior design project, studies in 3D modeling, and general management coursework. Students gain skills in research and development, construction, sales, and manufacturing, and most graduates work as design, quality, or process engineers.

Trine has no minimum GPA requirement for freshman applicants. Transfer students may apply up to 89 previously earned credits toward their online engineering degree. All students pay the same per-credit tuition rate, regardless of state residency.

N/A

1 University Ave

Angola

,

Indiana

46703-1764

School WebsiteProgram Page
10
23 to 1
24%
74%
41.6%
33.9%
47%
9.2%

Located in Pensacola, on the westernmost tip of the Florida Panhandle, UWF offers a bachelor's of science in informational engineering technology. The online engineering degree consists of 60 upper-division credits and is offered as a degree completion program. While UWF offers certain general education courses online, some core requirements must be completed elsewhere. Most students in the program complete general education requirements at Florida community colleges, many of which have transfer agreements with UWF.

The curriculum consists of coursework in computer design, engineering economy, and technology systems implementation strategies, and students complete a required internship. UWF strives for affordability, and online students receive a waiver that accounts for 75% to 90% of out-of-state tuition costs.

N/A

11000 University Parkway

Pensacola

,

Florida

32514-5750

School WebsiteProgram Page
Types of Engineering Careers
Aerospace

From aircraft to missiles and from propulsion systems to satellites, aerospace engineers are responsible for designing objects that are meant to go up and stay up. Their work focuses on aerodynamics, modeling complex airflow, and balancing the internal and external forces acting on a structure.

Chemical

Chemical engineers work in a wide variety of fields that involve food, oil, gas, specialty chemical, medication, and beyond. The work of a chemical engineer is complex and varied, overseeing an enormous variety of potential projects.

Computer -- Software

Professionals in this field oversee the design of computer programs and the systems they comprise. A highly technical field, computer software engineers tend to work in high-tech research laboratories where they focus on improving components and systems.

Civil

Civil engineering is a crucial component to modern society. From early-phase design to final construction maintenance, civil engineers design structures such as roads, dams, bridges, and water treatment facilities.

Electrical/Electronics

Whether it be in R&D, manufacturing, power generation and distribution, or engineering services, electrical and electronics engineers are professionals who develop electronic devices and the power systems that support them.

Environmental

Environmental engineers work to protect the world's natural resources. Whether it be soil testing to protect ground water, ensuring scrubbers protect our air, or even improving recycling and waste disposal processes, environmental engineers play an extremely important role in the world today.

Mechanical

One of the oldest and broadest engineering professions, mechanical engineers apply their understanding of mechanical and thermal systems to a wide variety of systems, including electric generators, engines, motors, vessels, and manufacturing equipment.

Industrial

Industrial engineers are dedicated to improving the efficiency and safety of the manufacturing and production process. Professionals in this field focus on the use of machines, energy, and space, for example.

Nuclear

Nuclear engineers seek to design and operate systems that harness nuclear energy. Nuclear engineers play an important role in the development of essentially anything involving radiation, from its clean up to its employment in both private and public sector. This includes the use and application of radiation in medical and military environments.

Petroleum

One of the most highly compensated fields in engineering, petroleum engineers are charged with designing systems to extract oil and natural gas from subterranean and often sub-aquatic reserves. Petroleum engineers must also consider maximum profitability. Petroleum engineers work closely with geoscientists to best understand the nature of resource reserves, including their risks and rewards.
Featured Online Programs
Engineering Certifications and Licensing
One way engineers may help advance and control their career trajectories is through the acquisition of professional licensing and field certifications. Some licenses are more important than others. For example, some licenses may be required (whether by law or by employer), whereas others may yield higher compensation.
In general, licensed professional engineers:
Must hold a four-year degree in engineering from an ABET-accredited program
Suffer tutelage under another professional engineer
Pass one or more exams to prove competency
Maintain their license through continued study
In return, they:
Are given greater responsibility, such as lead engineers on a project
Can prepare, sign, and seal engineering work for public and private clients
Have much greater ease doing work as it pertains and relates to the U.S. Government
Enjoy more opportunities as an educator
Certification requirements vary most greatly from discipline to discipline but ultimately they all serve a similar purpose: to demonstrate and assure expertise and specialization within one's field. Certifications can be attained through licensing boards, professional organizations, and third parties, such as software companies.
The American Society of Mechanical Engineers (ASME) offers both company-wide certification and personnel certification programs with no minimum experience. By contrast, the American Society of Civil Engineers offers personnel certification, some of which require that one be a professional engineer with a master's degree along with no fewer than eight years of post-licensure progressive engineering experience. Engineering is filled with life-long learners, so be sure to research what your options are to assure you get the career you want.
Engineering Scholarships
The need for quality engineers is perpetually on the rise in the United States. From automobile manufacturing to the development of nuclear power, oil, gas, food, and beyond, engineering plays a central role in many aspects of modern American society. As such, there is no shortage of scholarship opportunities, especially for women and minorities, who historically are underrepresented in these fields.
Hispanic Engineer National Achievement Awards Conference

Richard E. Merwin Student Scholarship

Science, Mathematics, And Research for Transformation (SMART)

BMW / SAE Engineering Scholarship

Steel Scholarships

Ron and Joyce Pierce Scholarship

Ada I. Pressman Memorial Scholarship

Willis H. Carrier Scholarship

The Brower Youth Award

NACME Scholars (Block Grant) Program

Northrop Grumman Engineering Scholars
Professional Organizations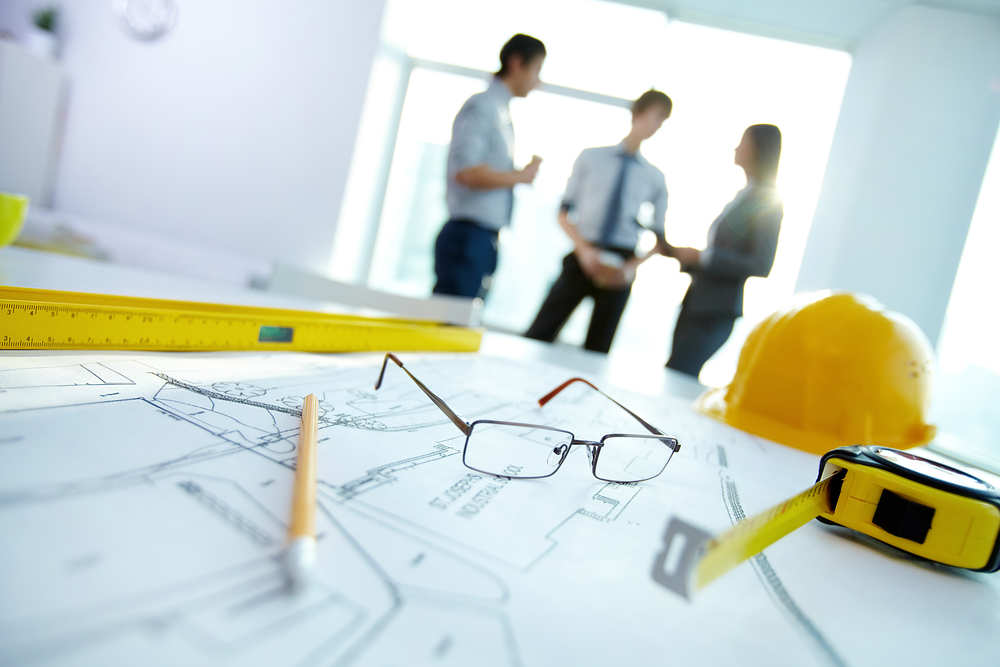 Whether you are a student or you are already a working professional, the time to research and join a professional organization is now — that is to say, as early as possible. Professional organizations connect students and professionals to peers who are actively engaged in the sorts of careers students intend to pursue. What better way to gauge one's interest, investigate possible specialties, learn how the classroom and workspace are different, and, of course, make some of those oh-so important contacts that might lead to future employment upon graduation? With any luck, one may even be able to find a corporate mentor, someone interested and engaged in helping a student or new hire navigate the transitional portion of their career. Below are a few of the many organizations into which one could investigate:
The American Society of Mechanical Engineers (ASME): Promoting the art, science, and practice of multidisciplinary engineering and allied sciences around the globe, ASME is a global network of engineers with more than 130,000 members in more than 151 countries. Their work involves the development of industry standards applied the world over, as well as encouraging the continued education of its constituents.
National Action Council for Minorities in Engineering (NACME): NACME seeks to serve as a catalyzing force, working with partners to increase the proportion of African American, American Indian, and Latinx young men and women in STEM careers. NACME is committed to supporting a diverse and dynamic American workforce not only during their education but into their career.
American Society of Civil Engineers (ASCE): With local chapters throughout the US and around the globe, ASCE offers a variety of services to its members, including certifications, training for licensure, and periodical publications.
National Society of Professional Engineers (NSPE): A powerful resource for meeting and connecting with engineers operating in a variety of disciplines, NSPE also offers a job board, hosts engineering conferences, and offers free online courses.
Society of Women Engineers (SWE): SWE is dedicated to the increase and advancement of female engineers, whether in the U.S. or beyond. The organization offers a large array of scholarships to students and makes membership at a significantly reduced rate to students.
National Society of Black Engineers (NSBE): NSBE's mission is to "increase the number of culturally responsible Black Engineers who excel academically, succeed professionally, and positively impact the community." The organization oversees 288 collegiate chapters and is one of the largest student-governed organizations based in the United States.
Society of Hispanic Professional Engineers (SHPE): SHPE envisions "a world where Hispanics are highly valued and influential as the leading innovators, scientists, mathematicians and engineers." The organization is dedicated to creating networking opportunities for students and professionals in the U.S. and beyond.
American Institute of Chemical Engineers (AIChE): With 50,000 members, AIChE encourages the acquisition and use of expertise in the many specialized fields within chemical engineering. To this end, the organization offers an abundance of information on core and budding processes as well as opportunities to meet with others in the field.
Engineers Without Borders (EWB): A society for those who want to give back, Engineers Without Borders empowers engineers to improve the world through engineering projects that empower communities to fulfill basic human needs. They focus on water supply, sanitation, energy, agriculture, and civil works.
Engineering Internships
When studying engineering and preparing to enter the workforce, one of the most beneficial things one can do is acquire an internship. Internships help set a student apart by getting them hands-on, real world experience even before graduating. Beyond that, it supports networking efforts and can turn into employment opportunities. Some companies even offer a co-op program with select universities in which students can rotate between classes and on-site work efforts semester-by-semester without losing full time status. Here are a few quick tips for how to go about benefiting from some of these opportunities yourself:
Be sure to check in with school career services.

In all likelihood, your university employs personnel dedicated to assisting students in finding opportunities (internships and job placement play strongly into a university's ranking). Seek the appropriate personnel out, determine what opportunities there may be for you, and ask for advice on how best to attain them.

Connect with your professors.

Whether formal or informal, the opinions of professors can make a huge difference when evaluating candidates. Some company programs even require referrals. If you have a professor with whom you strongly connect or for whom you have a great deal of respect, nurture that relationship.

Go to job fairs.

Whether you're ready to break into the workforce immediately or not, attend job fairs. Start building relationships with companies and develop a solid understanding of the types of jobs available in the market today. Additionally, job fairs are the perfect place to have a conversation with the people who matter most when it comes to awarding internships."]
recruiters. Facetime allows you to connect beyond a resume, so get out there!

Go to their website.

If you find a company that attracts you, go to their website and browse their open job opportunities. Most companies let you to sort through available positions, allowing you to examine internship opportunities in your field.

Go to the websites they use.

Not all companies post their job opportunities in the same places, so it's important to also go to websites designed to assist people in finding work, such as Glassdoor (which will also let you see how others have taken to working for an organization), Monster, Looksharp, Indeed, and engineerjobs.com. Also consider searching through your state's workforce commission website.

Be prepared.

Make sure you have a polished resume and an up-to-date LinkedIn profile. Every time you go out in search of internship opportunities, you're going to want to be able to put your best foot forward — the last thing you want is for an opportunity to arise and — lo and behold — you're not ready to accept or react.

Know your value.

The companies with internships are looking for qualified students. Know what you do well. Know your weakness. Be prepared to talk about how your skills are a good match for the opportunity you're pursuing.

Don't be afraid to ask.

Whether it is a school career services adviser or, say, someone you meet through a professional society, feel free to strike up a discussion on the subject of internships. Finding quality students to fill internship positions is a win for everyone involved.

Do the legwork.

Internship opportunities may not always present themselves when you want them to, but keep doing the work necessary to increase your academic standing and keep searching out new opportunities by whatever means necessary. This website is dedicated to connecting students with internship opportunities.
The Difference Between Externships and Internships
| Externships | Internships |
| --- | --- |
| Often lasts between two months and one year | Often lasts one week or less |
| On-the-job training with expected, independent results and deadlines | Job shadowing so the extern can start to understand the basics of the job |
| Often paid or for college credit | Rarely paid or for college credit |
| Powerful tool for networking | Powerful tool for networking |
| May lead to a job, sometimes specified in intern hiring process | May lead to a job, though almost never guaranteed; could be used as precursor to internship |
Open Courseware
No matter how one looks at it, engineering is hard work, and even if parts may be easy from time to time, the work will rise to the occasion, offering new challenges. If you want to be an engineer, chances are you are a lifelong learner. To that end, there is a wide variety of open courseware available to you. These sources offer free supplementary materials that can help give you the edge as an engineer by expanding your abilities, keeping those you've acquired sharp, and allowing you to test what might interest you.
General Engineering

Mechanical Engineering

Electrical Engineering

Chemical Engineering

Civil Engineering
View Other Degree Rankings