Every parent hopes for their child to be smart and to excel in school, but sometimes parents just don't know what to do with a child who is especially exceptional. Keeping him or her challenged, interested, and engaged can be tough, as can dealing with an educational system that doesn't always focus on helping out bright students. Parents of gifted children should know that they're not alone and that there are hundreds of resources on the Web that can help every step of the way. Here are some we think stand out from the crowd, offering advice, information, support, and educational resources to help you support and encourage your child's special abilities.
Organizations
These organizations help gifted students and their parents get the education, emotional support, and guidance they need to grow up happy and well-adjusted.
Twitter
Find quick 140-character-or-less quips and updates about working with, parenting, and helping gifted children from these excellent Twitter feeds.
Blogs
These blogs offer excellent advice and resources to parents, teachers, or anyone working with gifted children.
Resources
If you're looking for resources to help you parent, choose a school, or just support your child, these sites are great places to start.
Articles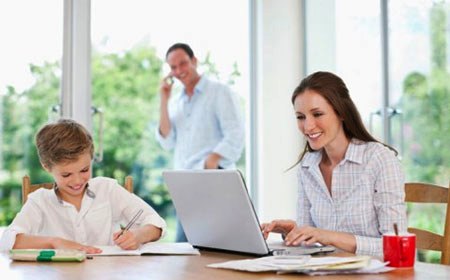 These articles will help you stay informed and educated about issues relevant to your gifted child.
Gifted Students Go Dumb to Fit In: Is your child lowering his or her potential in order to fit in with peers? This article explores the stigma of being smart.
Gifted Children Need Help, Too: Many teachers and parents believe that smart kids don't need help; they'll do well on their own. This just isn't the case, as you'll learn here.
The Drama of the Gifted Child: Being a gifted child isn't easy, as you'll learn from this Psychology Today article.
Hey, Teacher, Get Help Somewhere Else: Make sure your child isn't working as a teacher's aide in his or her classroom, a common occurrence as this article explains.
Top 10 Myths in Gifted Education: Learn some of the biggest myths about teaching gifted kids from this great YouTube video.